Everyone has a favorite pastime while sailing the high seas on a cruise ship vacation.  If shopping just happens to be in your blood, then the Royal Caribbean's Oasis of the Seas gives you ample opportunity for next generation cruise shopping experiences.  You'll be able to "shop 'til you drop" every day of your cruise.  In fact, with retail venues (including open air shopping) covering more than 10,000 square feet, you may not need to ever leave the ship to find that perfect item.
If you happen to be like my wife or daughter (or if someone in your family is), you collect purses or other high end luxury leather items.  This requires a small loan aboard the Oasis with name brand boutiques such as Coach (located in Central Park), Michael Kors and Kate Spade (both on the Royal Promenade).  These venues all offer their famous signature line of designer purses in additona to sunglasses and scarves.  Who doesn't need one of each from each store?!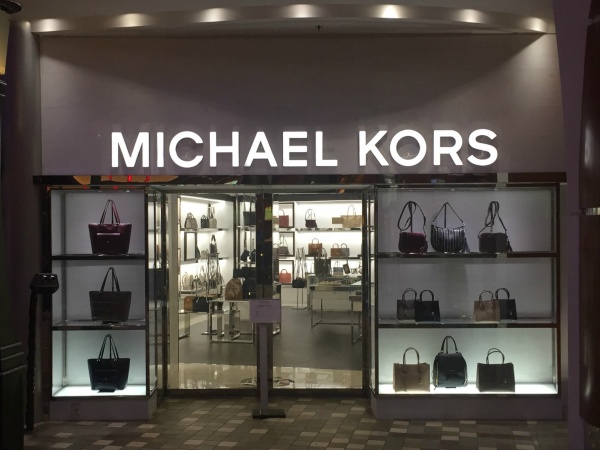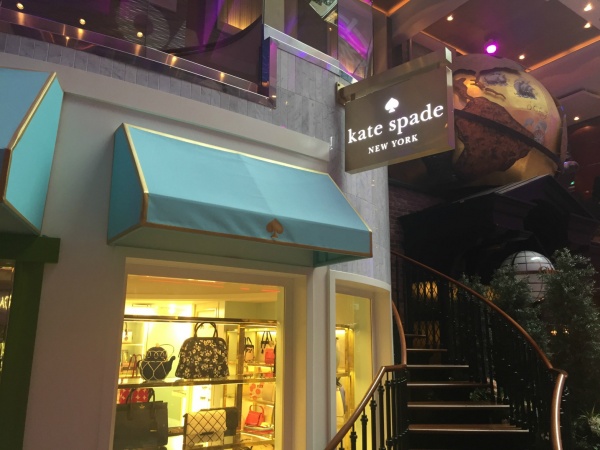 Prince & Green, also on the Royal Promenade, offers men and women trendy, urban fashion items with high end familiar name bands.  Labels such as Betsey Johnson, Calypso and Kenneth Cole are offered for women while men will find Fred Perry, Ed Hardy, Marc Jacobs and Ben Sherman brands available.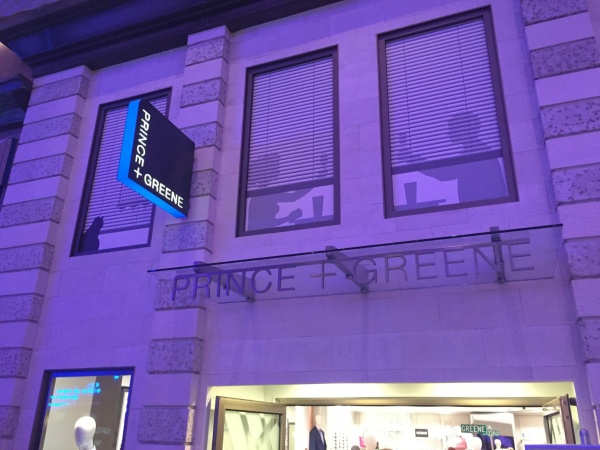 Looking for an opulent watch or timepiece?  Head to Regalia, home to some of the most iconic time brands such as Tag Heuer, Roberto Coin, Pianegonda and Olivia.
And sparkle lovers can rejoice with one of Oasis of the Sea's newest boutiques.  Tiffany & Co. was introduced aboard the ship recently as the first free standing store at sea in the store's lineup.  It is perhaps the most premium shopping experience on Oasis.   Similar to the flagship store in New York City, this venue is nestled in the lush upscale, sophisticated landscape of the ship's Central Park neighborhood alongside Coach.  You'll find all the classic high end jewelry and gift items one would expect from Tiffany.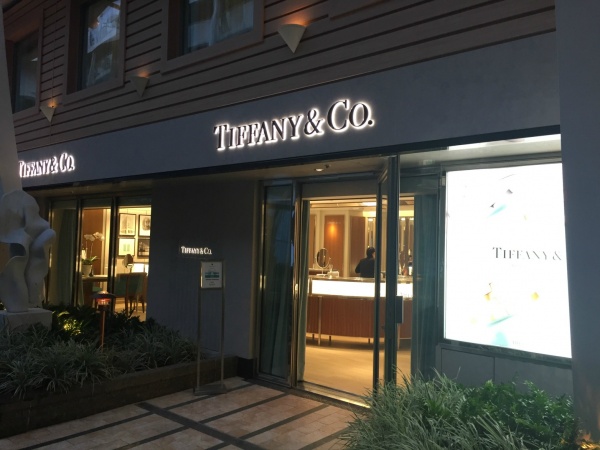 Souvenir lovers can find Royal Caribbean logo merchandise at The Shop, located across from Prince & Green.  Clothing, hats, bags, Christmas ornaments, magnets key chains, water bottles and even Oasis of the Seas ship models can be purchased as a memory of your cruise.  Duty free shopping is found next door at Port Merchants with typical offerings one might expect on a cruise.
Royal Caribbean has set the shopping bar high on Oasis of the Seas.  There is something for everyone's tastes (and yes, even every budget).  Be sure to look for specials and pop up market shops along the Royal Promenade during your sailing, too!  Deals can be found every day.
If you're looking for a high energy cruise where the ship (and the shopping) itself is the destination be sure to log on to our Royal Caribbean page at and contact me for assistance.