Today we were at Hilo, on the Big Island.  We had rented a car from Thrifty so went out to wait on their shuttle.   Like we'd seen on Maui, there is nothing near the port so it's not like you can easily walk to the shops.  We took the car up to Hawaii Volcanoes National Park, where we saw another volcano, Kilauea, although this was much smaller it was just as beautiful.   As we were driving inside the park we started seeing the steam coming through the earth.  We stopped for some photos and then continues on to where we could see Kilauea.  This is a huge crater that is still active.  We couldn't see the entire crater due to the steam, but there are cameras inside showing the large lava lake inside.  After watching this for a while we went to an old lava tube that we could walk through.  This was like a cave inside.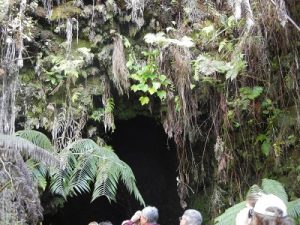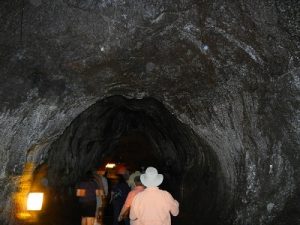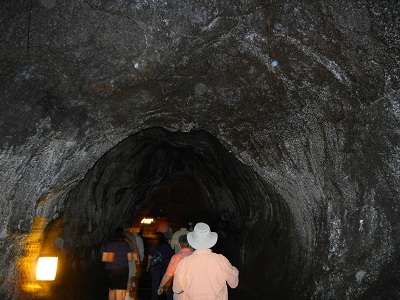 After the volcano we stopped at the Mauna Macadamia Nut factory.  We drove through the macadamia nut trees then went through the self-guided tour where you could see how they cleaned and packaged the nuts.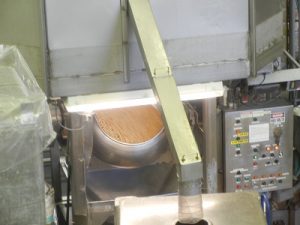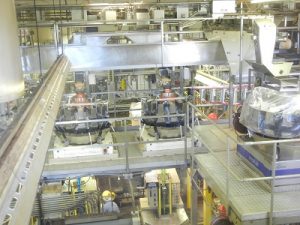 Of course they had a gift shop where you could sample the different flavored nuts and buy their products.  There we visited with a man that was on our ship, and turned out to be from a small town 17 miles from where we lived in Missouri!  What a small world!  After this we went to the Panaewa Rainforest Zoo and wandered around.  Although small it was a very nice zoo with nice displays and a good assortment of animals.  We headed back to drop off the car and get the shuttle back to the ship.
As usual we went to eat then to the show, which was one of the best shows I've ever see-Oh What a Night! A Tribute to Frankie Valli and The Four Seasons.   These guys were so talented and such a joy to watch that we hated for the show to end.  After this show we went to the Mardi Gras lounge for another show with Bud Andersen.  He was as good as usual!