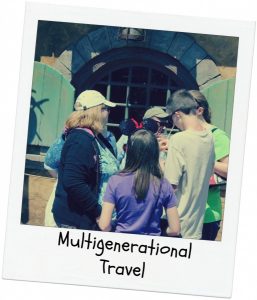 Many industries have buzzwords, and the travel industry is no different.  One that is thrown around often is "multigenerational travel."
Simply put, this is travel with more than just mom, dad, and the kids. Grandparents and other extended family also want to enjoy seeing destinations with their loved ones.  The shared experiences create wonderful memories for all.
When I was a child, we traveled with our extended family without realizing that we were part of a travel trend. Our families packed everything in cars and spent a week or two renting lake cottages. We often stayed separately and worked out our own accommodations.
Now that I have children of my own, I wanted to see if we could create similar memories for my children. My husband and children, along with my mother and my husband's father all decided to cruise together.
Cruising is a great alternative for a variety of ages. There are activities geared toward a everyone's interests, and lots for the kids to do while the adults might want to be relaxing. Plus there are plenty of shared experiences for family time. The costs are known when booking, so everyone can decide if a sailing is within the budget.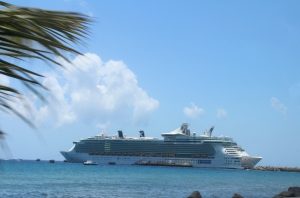 One issue we had with cruising was we were cruising with two singles. Cruises often have something called single supplement, which is an additional charge for a single traveler. We found a solution to this by dividing up the kids. My father-in-law roomed with my son, and my mother roomed with my daughters. The upside is that my husband and I ended up with a room to ourselves and the kids got to spend more time with the grandparents.
We chose to sail on Royal Caribbean's Independence of the Seas. We also chose to have our staterooms in a row. The beauty of a ship is that you will know your stateroom ahead of time. You can choose to stay together, as we did, or choose to give a little more distance between the staterooms. There are also different types of staterooms with different prices, so differing tastes and budgets can be accommodated. Although none of our staterooms connected (none were available when we booked), we were able to get the dividers between the balconies opened up. This allowed for a balcony the length of three staterooms. It gave us a great place to gather to talk.
While there are many factors to consider when taking a cruise with lots of generations, here are some tips from my experience.
Get everyone in on the planning. Make sure that grandparents and kids know what to expect.
Make sure your kids understand that a trip with the grandparents may be at a different pace than one geared around them. The shore excursions we chose kept everyone's interests in mind, not just the more active children. This was all about shared experiences.
Make sure that if you are traveling with grandparents who don't do a lot of walking, they work on developing solutions ahead of time. My mom took more walks at home. The grandparents brought canes to make them feel more secure in unknown places.
Don't be afraid to separate. Just because you travel together doesn't mean you have to be inseparable. Make sure to plan activities that appeal to individuals as well. The kids can make time to spend in children's activities or at the pool. We participated in a shore excursion with everyone, and then a few of us went off to further explore after bringing the rest back to the port. It was a great solution for everyone.
Truth be told, we had to sneak a couple of days at Walt Disney World into the mix as well. While we had a wonderful time, we were there during a peak travel period. There was a definite difference between the two types of vacations — touring a Disney park with three generations of travelers vs. taking a cruise with that group.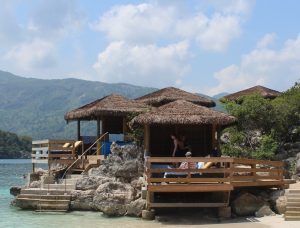 We found this cruise to be the perfect mix of what we wanted. The ship was big enough to have a lot going on without it being too big to navigate. Having dinner together every night was a great way to sit and chat about our plans. We also enjoyed the fact that there were shows each night that we could choose to see without having to search out activities.
Overall, our choice for traveling with multiple generations worked well and created some great memories for all.