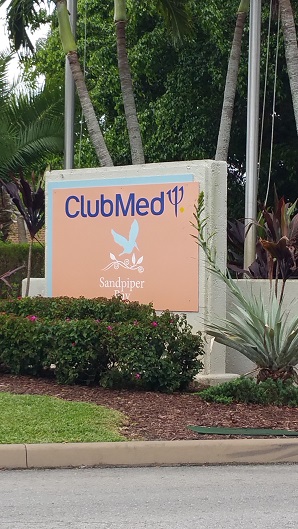 Club Med Sandpiper Bay is one of the few all-inclusive resorts in the United States and is located in Port St. Lucia, Florida.  Sandpiper Bay is located on the St. Lucie River so is able to offer several options for water sports.
The main draw for this location is sports with a lot of options available.  Of course, there are plenty of places to just relax and enjoy the view and the water as well!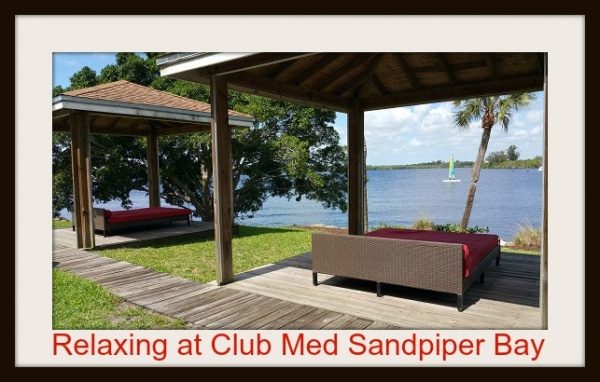 At this Club Med you'll find the Academies for tennis with 20 tennis courts, 8 sand volleyball courts, 18-hole golf course and fitness and triathlons.  For these you will also have professional coaches for all.  If you've always wanted to learn a game, this is the perfect place to start!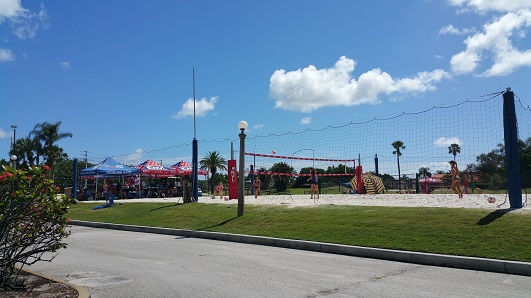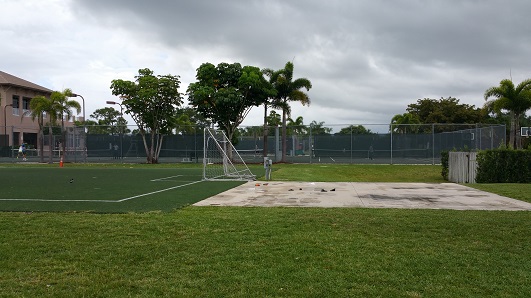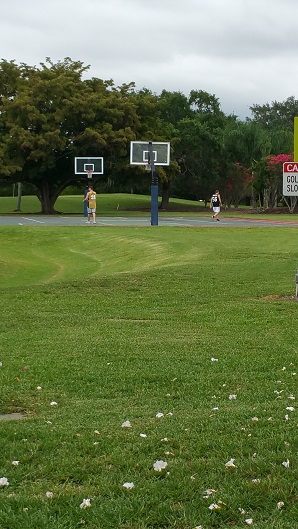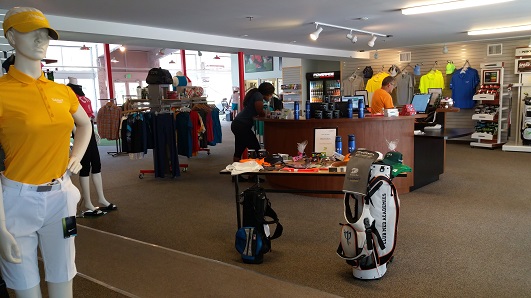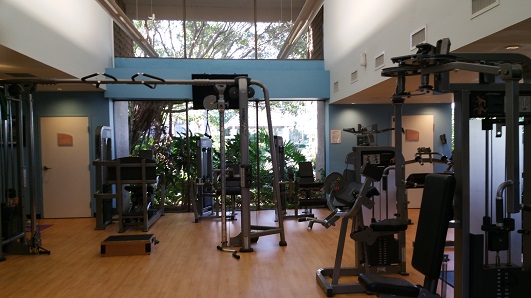 Want to know what it's like to fly?  Take park in the trapeze and circus activities.   This is included in your stay and is available for children and adults.  What a great way to try out something that you usually only see others enjoying!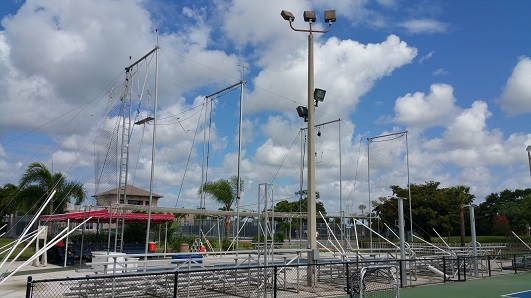 Do you want to learn to sail?  Get free lessons and then try it out.  A little more daring-try paddle boards.  There's also water polo and water fitness.   You can find basketball courts, volleyball, soccer, bocce ball, table tennis, cardio-training and weights.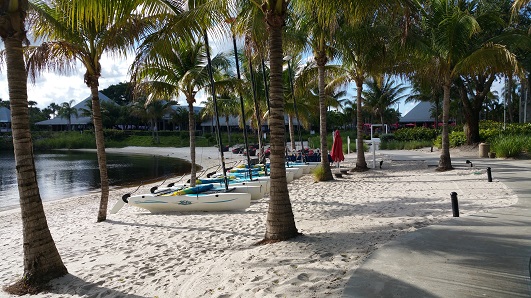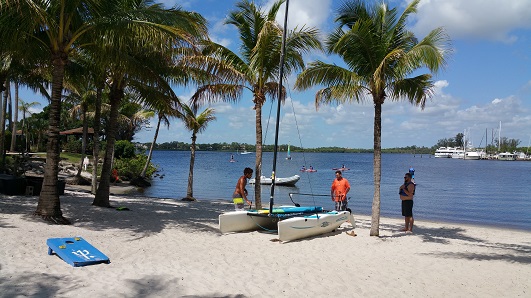 Along with the river you'll find 4 pools, one which is adults only and one for kids including a splash zone.  The adult pool also has a nice bar located by it for those cold drinks to help in the hot sun.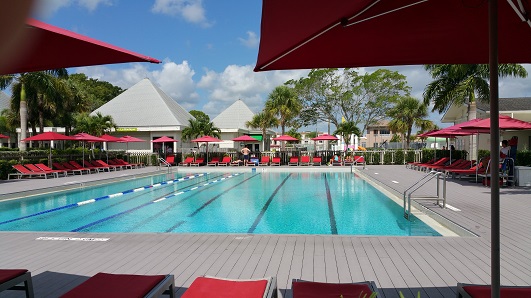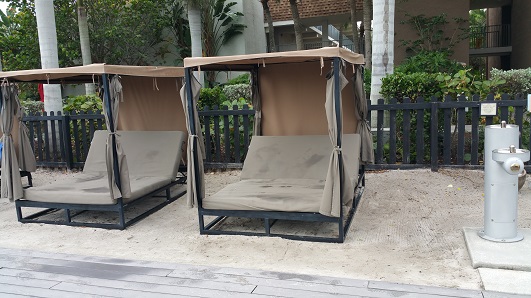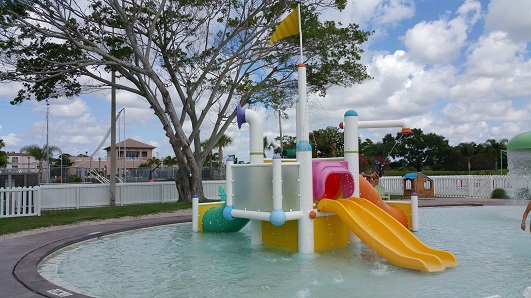 After a full day of activities, head to the Club Med Spa by L'Occitane for a relaxing massage or facial.  They also have a hair salon so you can look your best.
There are 3 dining options at Club Med Sandpiper Bay-Marketplace, which is an international buffet for breakfast, lunch and dinner, Soleil that has food options when the Marketplace is closed, and Riverside Grill open for dinner most nights.  Riverside Grill does require reservations and is for age 16 and up.  Along with the dining options there are 2 bars that have specialty beverages for all ages—Slice and Infinity.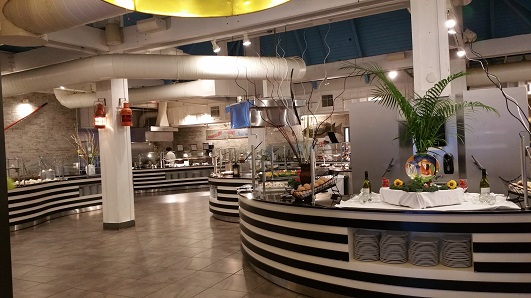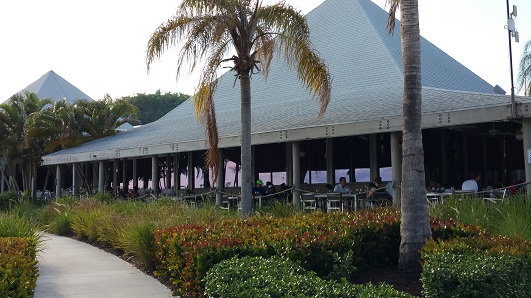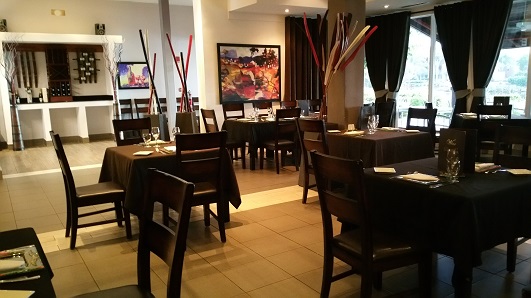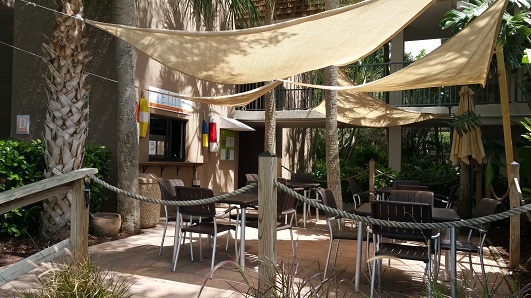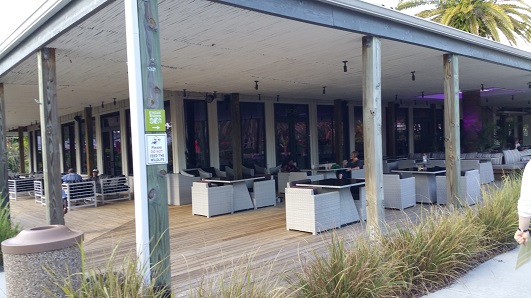 Club Med Sandpiper Bay is for all ages-from 4 months on up.  For infants there is Baby Club Med, Petit Club Med for children 2 and 3, Mini Club Med for ages 4 to 10 and Club Med Passworld for ages 11 to 17.  Each age group will have activities that are age appropriate including sports, crafts and play time.  There are a few items that have an additional fee but the clubs are all free and included with your stay.  This allows the adults some time to enjoy other activities and know their children are having a great time as well.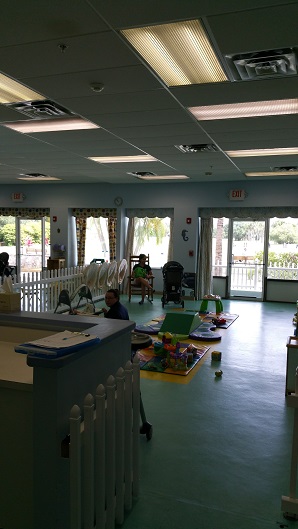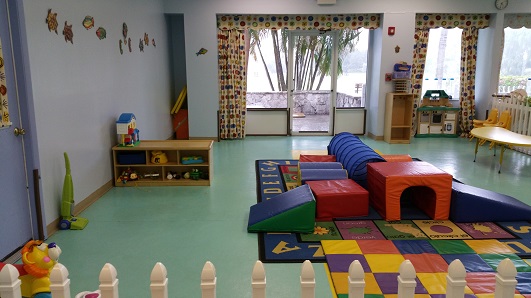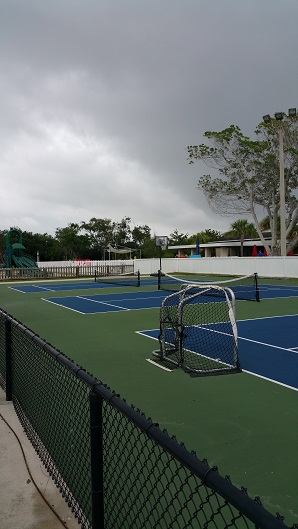 There are several shore excursions offered for an additional fee such as Cape Canaveral, fishing, the beach or an airboat tour.
For an extra fee you can also try your hand at water skiing, tubing, jet blade or jet skis.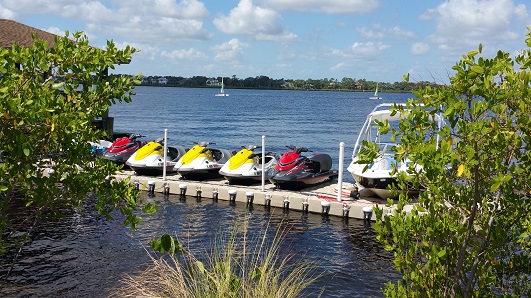 You can pick up a daily schedule at the Reception area so you can see what fun things you can do throughout the day.  This will include the theme of the day as well as the nighttime show that they put on the theater.
As you can see there is plenty to do and the G.O.'s (Gracious Organizers) will do their best to make sure you have a great time.