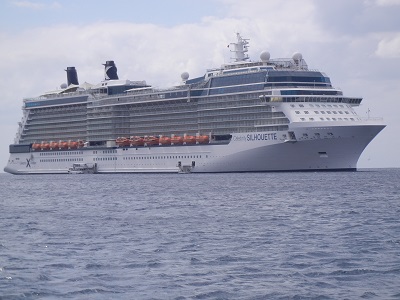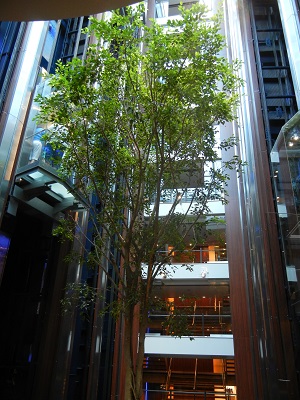 Are you looking for a nice cruise on a beautiful ship? Look no further than the Celebrity Silhouette. This ship is fairly new and has enough great spaces to satisfy any cruiser.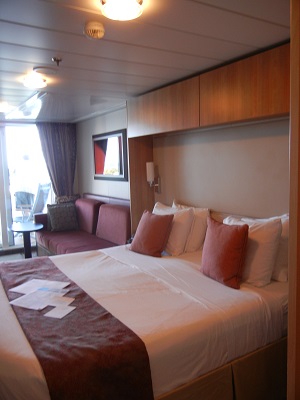 The Celebrity Silhouette is a Solstice Class ship, which means it has the signature Lawn Club. Although they've had this for a few years now it still just amazes me to see a beautiful lawn on the top deck of a ship! This area has the Lawn Club Grill, where you can be the grill master by being paired with a Celebrity chef to assist in preparing the menu for your table over custom-built, ventilated grills. Of course, if you want to just let them do the work, that's fine as well. When you just want to relax you can rent a cabana in The Alcove. These hold up to 4 people and include complimentary fresh fruit plate, hand-held fans, chilled towels, four bottles of water, and all-day use of an iPad loaded with music, movies, games and magazines. You can order a specialty picnic basket or ala carte items from your Alcove Attendant for an extra fee.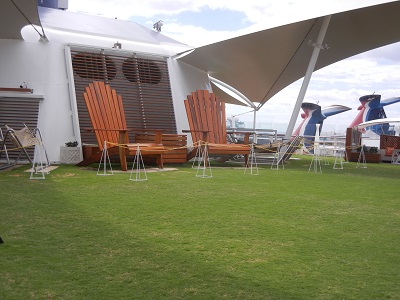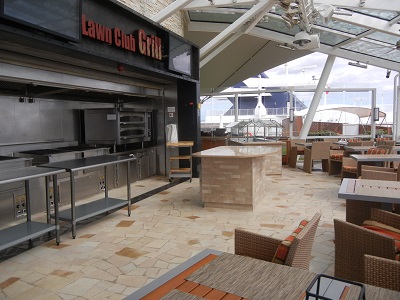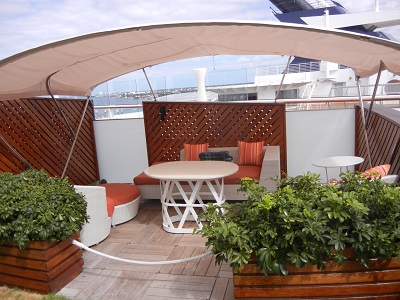 What cruise is complete without shopping? This ship has some great upscale shops aboard, including Bulgari and Michael Kors boutiques along with brands such as Omega, Tag Heuer, Longines, John Hardy, Tommy Bahama, Nautica, eco-friendly Mad Bags, Calvin Klein, Armani, Versace, D & G by Dolce and Gabbana. Of course you'll also find your cruise wear, t-shirts, souvenirs and logo items. And it's all tax and duty-free!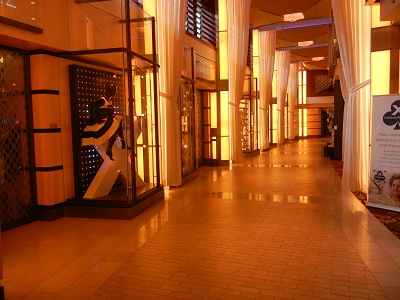 For entertainment, there are several locations to choose from, with many things going on day and night. The main theater will showcase the Celebrity singers and dancers that will perform their amazing production numbers as well as guest entertainers such as comedians and singers. Throughout the day you will find craft classes, scrapbooking, dance class, pool games, art, cooking, trivia, alcohol tastings, movies and lawn games. Nights bring game shows, karaoke, dancing, casino tournaments and comedian shows.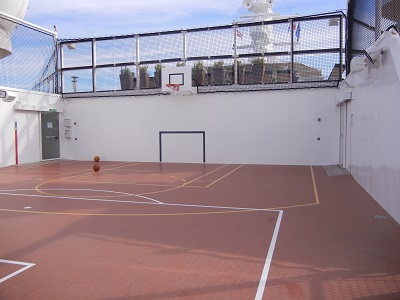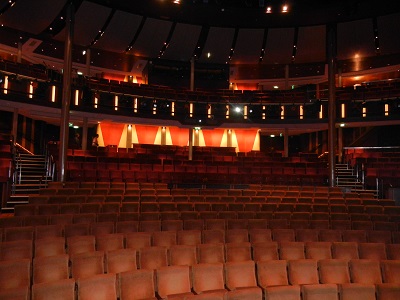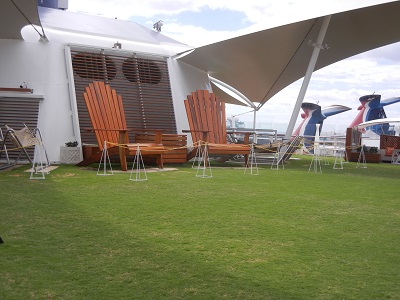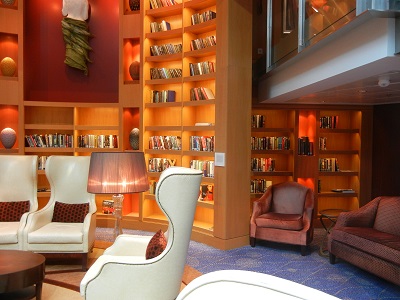 If you want some wonderful drinks, alcoholic or non-alcoholic, there are also several options. Some of the options you'll find are the Passport Bar, Martini Bar and Crush (which is an ice-filled bar for experiencing exquisite Caviar and Vodka pairings), Cellar Masters, Café al Bacio (also wonderful coffee bar), Quasar (nights will be karaoke and DJ's in this location), Molecular Bar and Sky. There are also choices around the pools and Oceanview Café.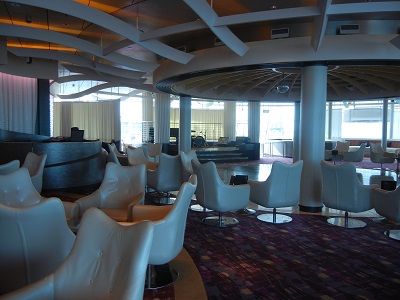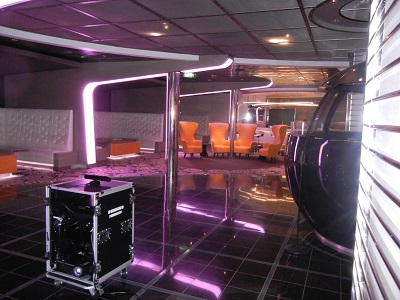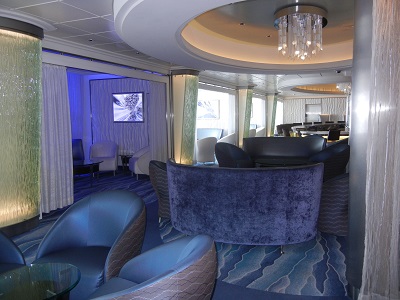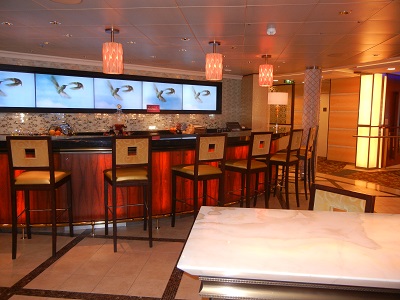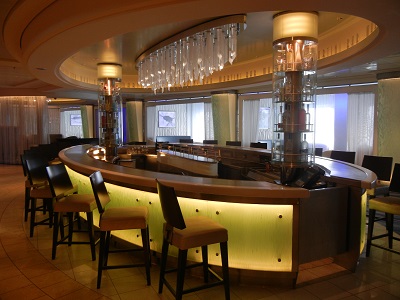 Cruising is always about the food, and there's always plenty to choose from in that area.
The main dining room is the Grand Cuvee where you can choose to dine main or second dining time, or Celebrity Select where you can eat whenever you want without a designated time. Don't be afraid of being seated with strangers because you may just find some amazing people that turn into some wonderful friends! This is a great time to try something new-if you don't like it just let your server know and they'll bring something that you do like, but you also may find some new foods that you'll continue to enjoy.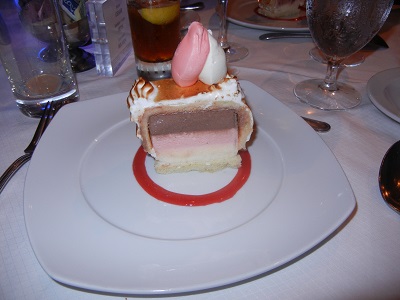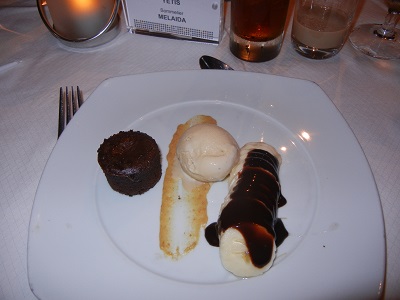 The Oceanview Café is a buffet that offers food most of the day from early morning to late nights. There are several sections in there so you'll usually find something you like.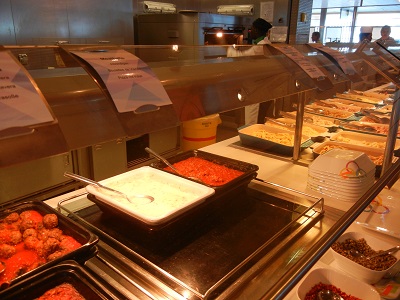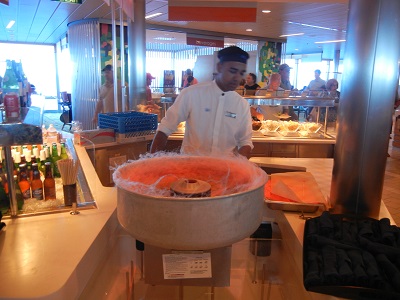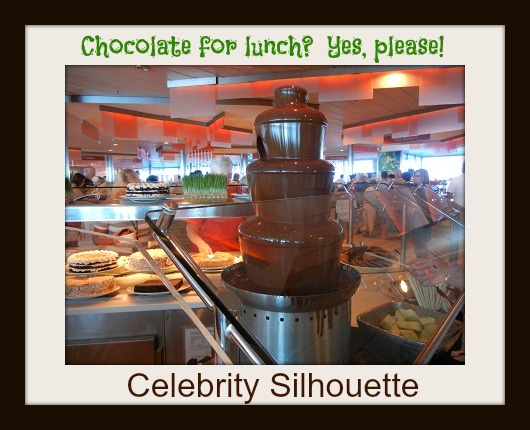 You can get cookies, cakes and other sweets at Café al Bacio that are complimentary, or gelato for a small fee. Other locations with surcharges are the Lawn Club Grill, Bistro on Five, Murano, Qsine and Tuscan Grille. You won't go wrong with any of them, but may want to bring clothes that stretch! You can also visit the fitness center in the Canyon Ranch Spa to work off a few of those new pounds.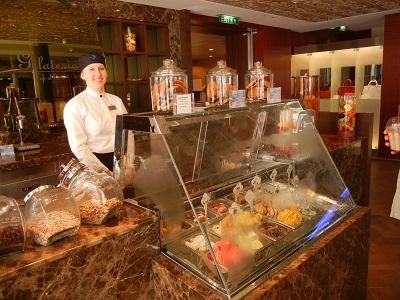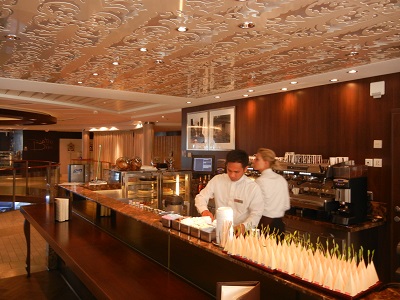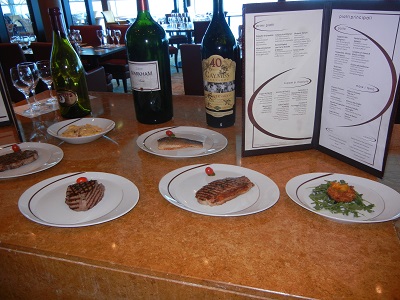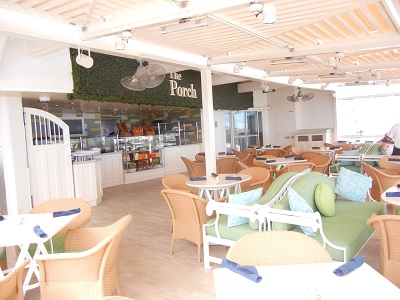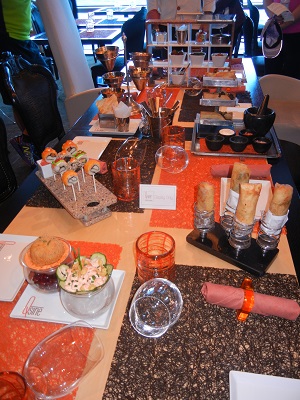 The iLounge has Apple products for sale and staff to help answer your questions during select hours. The computers in there are for use by anyone if you want to stay connected and don't have your own laptop. There are a variety of internet packages you can choose from to best suit your needs.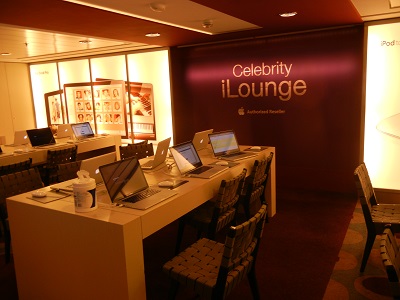 Onboard there is also an art gallery, library, photo gallery, casino, pools and whirlpools.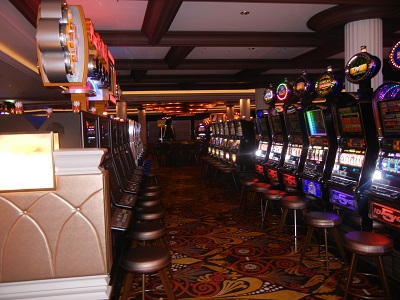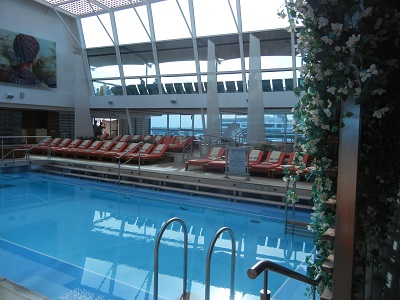 As you can see, there's no lack of things to occupy your time so that you'll have to go home to rest but it won't be long before you'll be planning your next cruise!