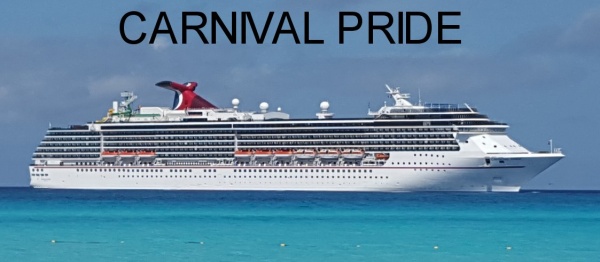 Back in the end of 2011, Carnival announced that it would be upgrading  their fleet with what they called Fun Ship 2.0 Enhancements.  These were to include a variety of new partnerships, enhanced dining choices, additional bars and loungers and unique entertainment opportunities.  The program would continue through the end of 2015.
On our first cruise on the Carnival Pride a little over a year ago, the only enhancements to the ship had been the Punchliner Comedy Club by George Lopez and the Adults Only Serenity area.  In the end of 2014 the ship underwent an extensive rehab that included the Red Frog Rum Bar, Red Frog Pub, Blue Iguana Cantina, Blue Iguana Tequila Bar, Hasbro the Game Show, EA Sports Bar, Alchemy Bar, Cherry on Top, Dr. Suess  and Guy's Burger Joint.
4 of these new enhancements as well as a new Big Screen  for Dive-In Movies were added to the main pool deck.  These are the Red Frog Rum Bar, Blue Iguana Tequila Bar, Guy's Burger Joint and Blue Iguana Cantina.   The Rum Bar and Tequila Bar are on one end and the Cantina and Burger Joint on the other located just outside the buffet.  The Cantina had the best breakfast burritos and we ate breakfast there almost daily.  Guy's has to have the best burgers at sea (also ate lunch there a few times).  The cruise director reported the first evening that Guy's had served a total of 3100 burgers the first day and that there were only 2200 passengers on board!  It is obviously very popular, but they serve hot, fast and fresh and there was never a line.  Both of these have limited hours so if you plan on going, check your Fun Times schedule for operating hours.  These did take away some deck space that was previously used as an outdoor seating area for the buffet, but it was hardly noticeable and on a full ship we never had problems finding a lounger or place to sit and eat.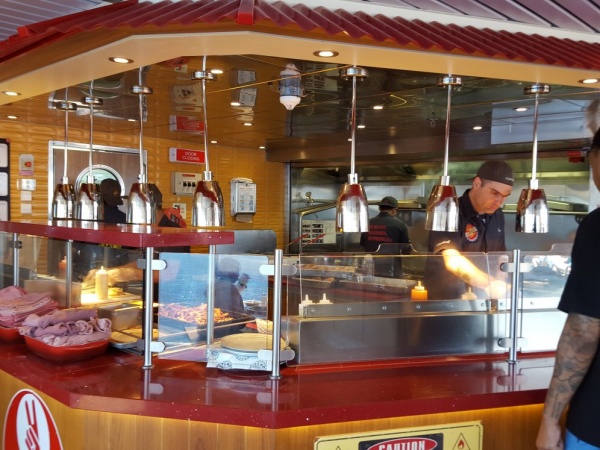 The Red Frog Pub replaced the Starry Nights Jazz Club, while the old sport bar was upgrade with the EA logo and new look. While Cherry on Top, which is a candy shop replaced an area previously called Formalities where they sold flowers and rented Tuxedos.  The Alchemy Bar replaced an area previously called the Florentine Lounge and what a vast improvement it is!  The Alchemy Bar features mixologists.  While they do have a fixed martini menu, what these mixologists excel in is creating custom drinks based on what you would like.  One night I asked Gabriel for something with pineapple and spice and what I got was a wonderful concoction that was mixed right in front of me.  A second was chocolate & coconut and was delicious as well.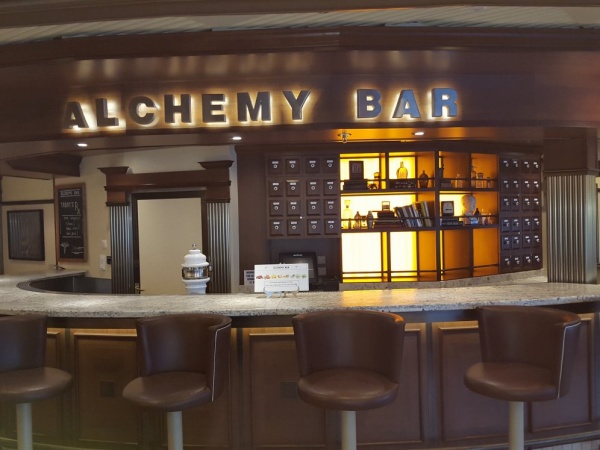 Every cruise line these days has characters for the kids and with the addition of Dr Suess, Carnival is no longer the exception.  They have a character breakfast one day for an additional charge of $5 per person that includes Thing One, Thing Two, the Cat in the Hat and Sam I Am, as well as serving Green Eggs and Ham!
Entertainment options now feature Playlist Productions.  Not the usual big stage extravaganza, but smaller song and dance shows themed to particular genres of music, 80's, Soul, Piano and Caribbean on our sailing.  Hasbro the Game show features audience members playing larger than life versions of Hasbro Games.  Yahtzee Bowling and Skee Ball Operation were featured in the show I attended and actually won.  Beside a few travel versions of games, I also won a $150 Hasbro gift card!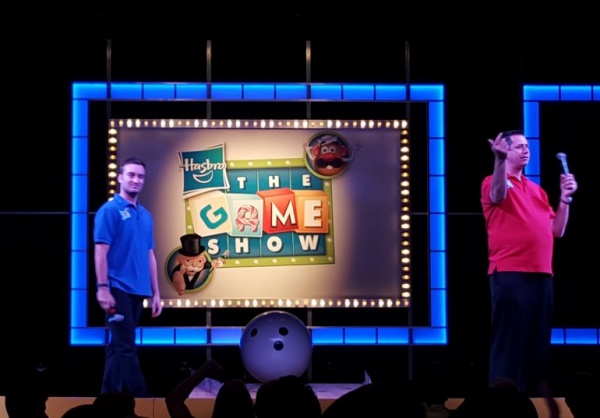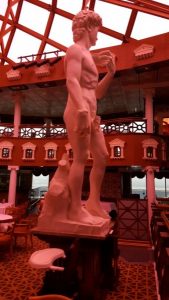 One other un-publicized "upgrade" that only those that have sailed the ship before would know about is in the David's Steakhouse.  There is an 8 foot statue of David naked up there and they added a fig leaf to cover his private parts!
I would have to say that the enhancements made to this smaller ship are definitely a success and seemed to be very popular with everyone.
If you're interested in sailing on the Carnival Pride out of Baltimore or any other ship, please contact me for a no obligation quote.  To learn more about the pride or other Carnival ships click here.