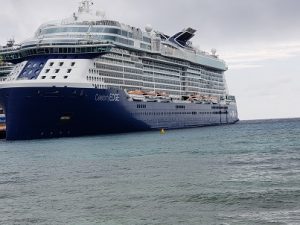 The Celebrity Edge is a new ship with lots of new features that cruisers haven't seen in the past.  This ship totally reinvents cruise accommodations.  Like all ships, this ship has plenty of stateroom options ranging from inside staterooms to suites.
The one that has everyone talking is the Infinite Veranda.  Never before seen on cruise ships, this stateroom is like you are right on the water's edge.  With floor-to-ceiling windows your stateroom has the added space for a larger area to relax, or just close the doors and with a push of a button the space opens and lets in the ocean air.  The folding doors do have to be closed in order to open the verandah window.  Single travelers will also find the option for these amazing new verandah staterooms just for singles traveling alone.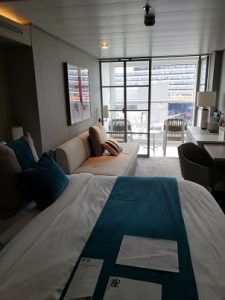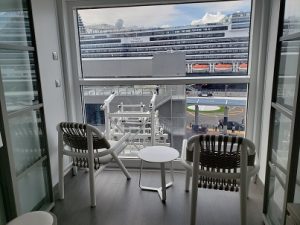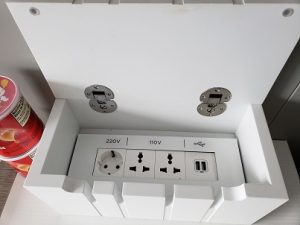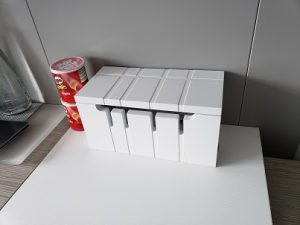 Although the Infinite Veranda's are the focus, you'll also find regular verandas on the Celebrity Edge.  You'll have your regular verandas on each side of the ship but for spectacular views from the back of the ship, book a Sunset Veranda which affords you a sweeping view from the largest veranda of those onboard.
There are also the inside staterooms, which are great for those that are trying to cut cost or the like to sleep where it's dark.  Want a little light, try an ocean view stateroom.  You'll have the benefit of the lower price as well as a window to let the light in, or where you can watch the ocean go by.
At the other end you have amazing suites, which also enable you to dine in the suite dining room Luninae.  You will also have access to The Retreat, which offers a lounge and sundeck just for suite guests.  There are several options including 2-story villas.  The AquaClass staterooms offer their own special amenities as well as dining in Blu.  With these staterooms you get complimentary access to the Sea Thermal Suite as well as fresh flowers, daily tea and the best shower on the ship.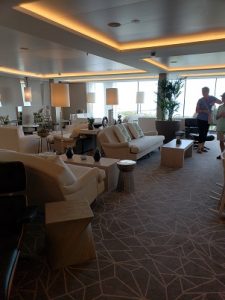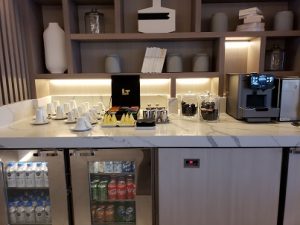 On the Celebrity Edge there is a stateroom to fit every family and every need.  Let me know which one you want and I'll help you experience this fun new ship!