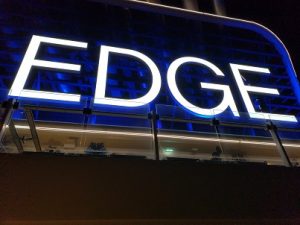 The Celebrity Edge is an amazing new ship with a lot of innovative things for the cruise lines.  One of these are the dining options that are available.
With all cruises, you have your main dining room, but on the Celebrity Edge you have four!  Each of these serve the same items that change each night, the items that are the same every night and also a few special menu items that are just for that restaurant.  Along with the amazing food you have the perfect theming for each restaurant.  The restaurants are Normandie (French), Tuscan (Italian), Cosmopolitan (American), and Cyprus (Greek).  Suite guests can also enjoy Luminae at The Retreat and AquaClass guest and enjoy Blu.  You are assigned a specific restaurant, but if you want to try one of the others for a night, you can.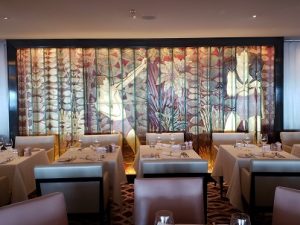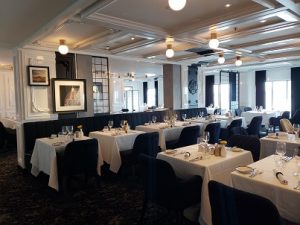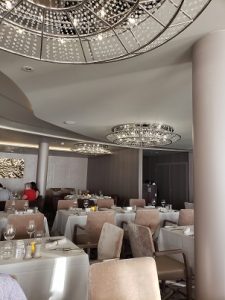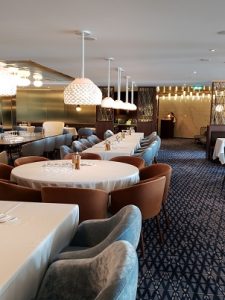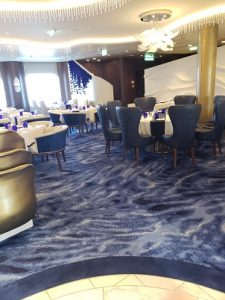 There are also other complimentary options on the Celebrity Edge so you're never without some wonderful places to eat even if you don't wish to go to the dining room.  Eden Café offers breakfast and lunch, with lighter options of breakfast sandwiches, cinnamon rolls, salad, soup and sandwiches.  This isn't open every day, so you'll always need to check first.  The Spa Café and Juice Bar offers healthy options for breakfast and lunch.  The Oceanview Café is your buffet that offers all meals that change daily.  There are several stations through the area where you can get the normal breakfast items, an egg station for omelets and eggs, then for lunch and dinner international options as well a sandwich bar, pasta bar, salad bar, bakery, a carving station, and stir-fry.  The Mast Grill is where you can find burgers and hot dogs served with fries.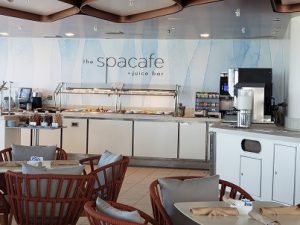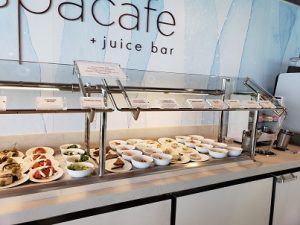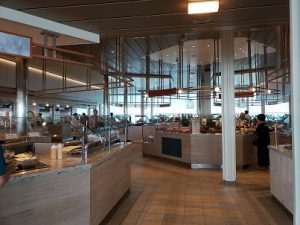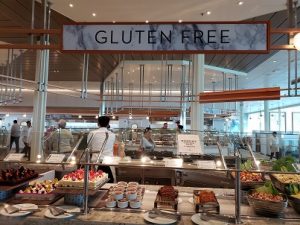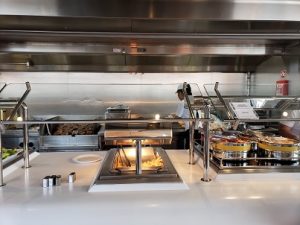 Although there is plenty of excellent options that are available with your cruise, there are also several specialty dining options that are hard to pass up!  On most ships you'll find a steak house, which is Fine Cut Steakhouse on the Celebrity Edge.  The Rooftop Garden Grill offers items fresh off the grill as well as BBQ favorites.  The Magic Carpet is an extension of Raw on 5 during the day when it is on deck 5 featuring seafood, then at night it goes to deck 16 where it has an upscale buffet that goes with the items found at port.  There are also two totally unique dining experiences available.  Eden, which is all about sensory experiences and experimental dishes.  The dishes are all inspired by nature.  Order a drink and see the bartender climb a ladder to choose from the Living Wall to pick fresh ingredients and garnishes.  While you dine you will be entertained by the Edenists that roam and perform throughout the restaurant.  The other unique restaurant is Le Grand Bistro that offers breakfast and lunch, but at night turns into Le Petite Chef and Friends.  Your whole table comes to life as this 3-D experience has 4 mini-chefs that create your meal on your table, then it is presented by your server.  You'll be talking about this dining experience for years to come!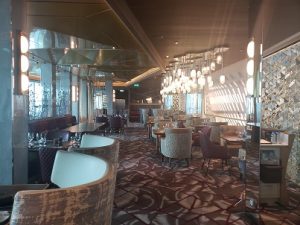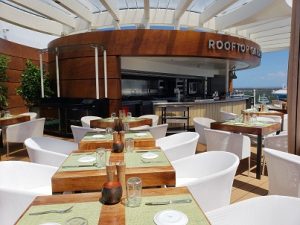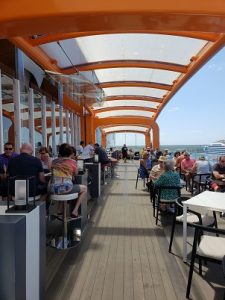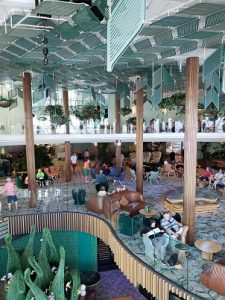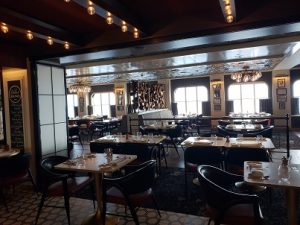 As you can see, there's a reason to take many cruises on the Celebrity Edge as just one won't be enough time to experience all the amazing food options available.  Contact me to book this amazing ship so you, too, can start your own food journey.