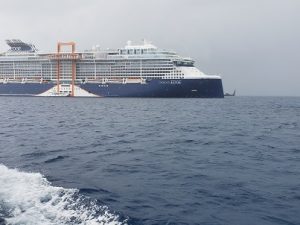 The Celebrity Edge certainly lives up to its name.  From the art to the shows to the specialty dining to the Infinite balcony staterooms, this ship is making a statement. That statement is dare to be different, come feel your experiences in a whole new way, live on the edge.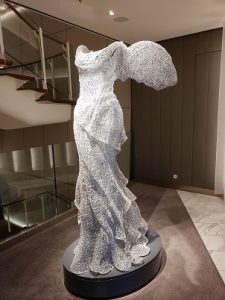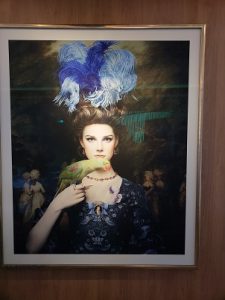 Starting with the first Infinite Verandahs, the Celebrity Edge is showing a new side to cruise ships.  You will feel you're right on the water's edge, with floor-to-ceiling windows that expand your stateroom, or you can close the folding doors and open the verandah window, making your stateroom more versatile than ever.  Of course, you'll also find your regular staterooms from inside to AquaClass and concierge.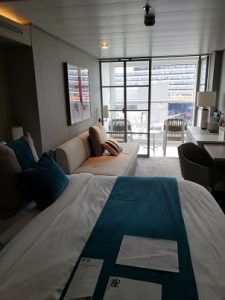 Most ships have one main dining room, the Celebrity Edge has four!  You'll be assigned to one of the four but can eat in any if you would like to try them out.  If you're doing any time dining, you can book dining each night in any as well.  Along with the great food in the main dining rooms there are many other places onboard that offer complimentary dining.  There are also six specialty dining options that are sure to amaze and impress you!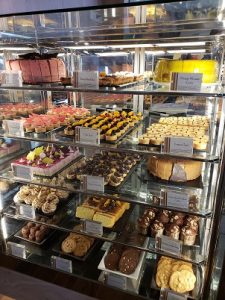 The entertainment is as unique as the ship.  The Theatre offers the setting for the ever-changing stage that is the home of innovative shows.  With four rotating screens and a stage that extends into the audience, it sometimes takes over the show during the main shows such as Kaleidoscope and A Hot Summer Night's Dream.  The Club is where you'll dance the night away with the house DJ and Eden is where the Edenists will show their playful, as well as sinful, side as they interact with the audience.  You'll also find them performing with and for the guests dining in Eden.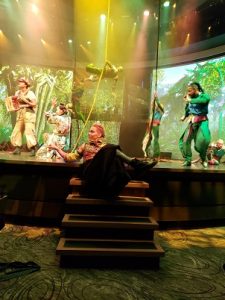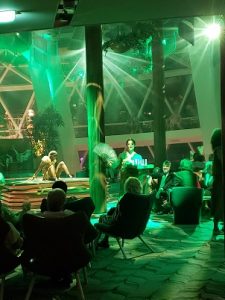 You'll find plenty of places to gather to visit with friends or make new ones.  Check out  the Rooftop Garden, Café al Bacio, the Martini Bar or the Grand Plaza.  See you there!