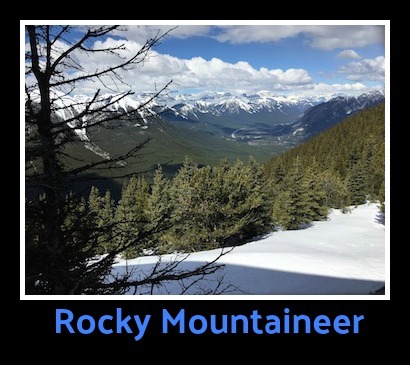 Everyone has that "wish list" of things they would love to do and places they would love to visit.  While the list may evolve as your tastes change or as you cross off those that you are able to experience, over time, the priorities on your wish list morph as you mature and become empty nesters.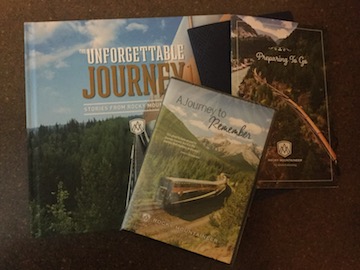 For my husband and I the top of our bucket list has been dominated by the same name for well over a decade.  We have long dreamed about experiencing the Canadian Northwest on the Rocky Mountaineer Train.  The Rocky Mountaineer Train is a day train with night stops.  You travel in the day time, enjoy breakfast, lunch, snacks, plus unlimited drinks aboard the train and spend the night at designated hotels.  Since the train only travels in the daylight, that means you never miss the amazing scenery!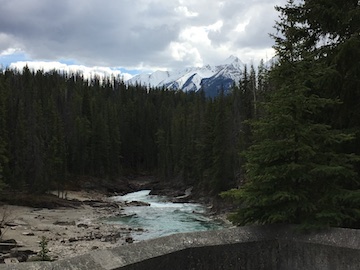 In early 2016, we decided that 2017 was going to be the year!  Between the two level choices, Silver and Gold, we chose the Gold Level.  This was our bucket list trip, right?  Go big or go home!  We chose the "Golden Circle" itinerary which includes a pre-night in Vancouver, three-day train, then 6-nights land stay, another 2-day train, and a post night in Vancouver.  With over a year to wait, we went to the internet to watch other guests' videos of past trips and read reviews.  The more we learned the more excited we became!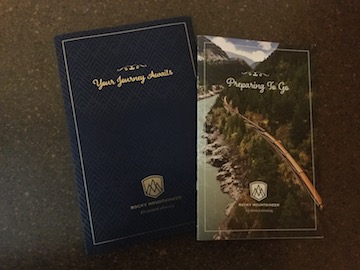 Finally, May 2017 arrived and it was time for our dream vacation!
Day 1: We arrive in Vancouver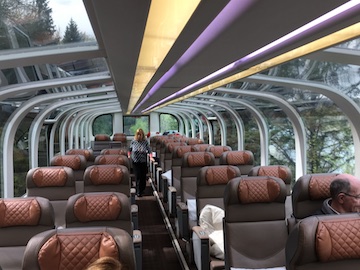 Day 2: We board the train in Vancouver and head to Whistler.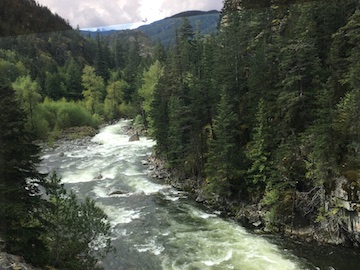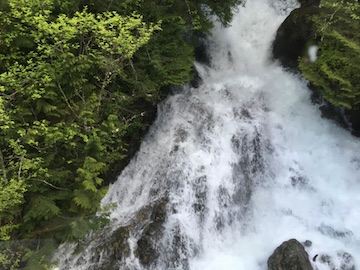 Scenery on the way to Whistler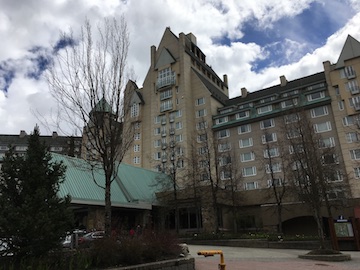 Overnight at Fairmont Chateau Whistler.
Our view from our room!
Day 3: On the train and head to Quesnel.  This is a long day on the train but there was so much to see that the day flew by!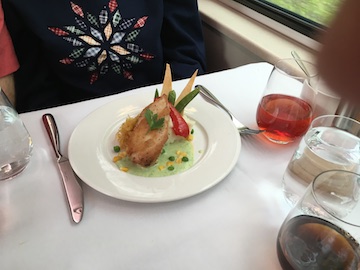 Lunch onboard! Yummy!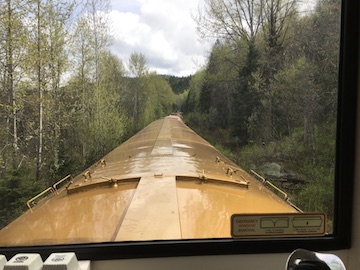 Day 3: On the train and head to Jasper.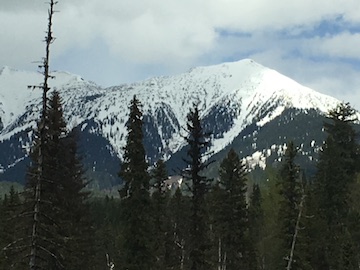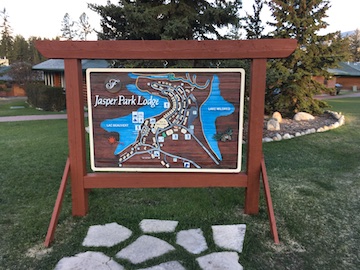 Overnight at Fairmont Jasper Park Lodge.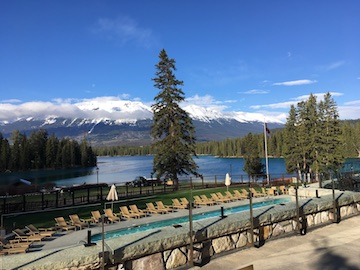 Breakfast the next morning with a view!
Day 4: Spend the day at Fairmont Jasper Park Lodge and experience Jasper Highlights Tour.  Overnight at Fairmont Jasper Park Lodge.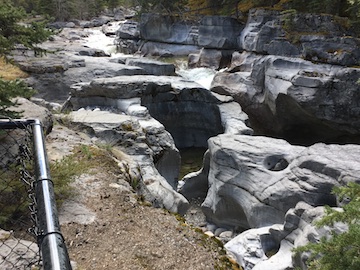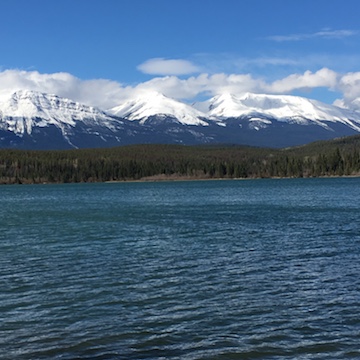 Day 5: Experience Jasper to Lake Louis Tour.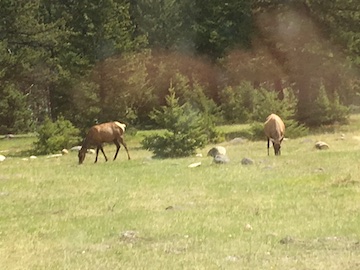 Wildlife!
Waterfalls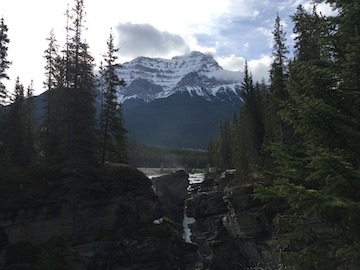 Mountains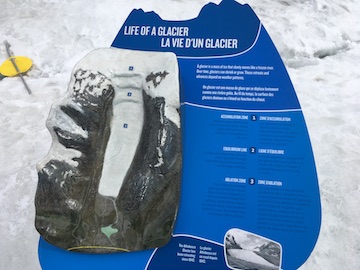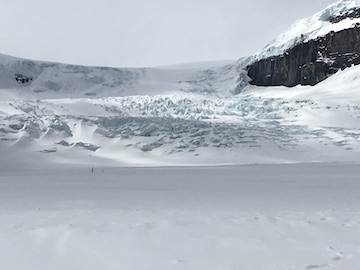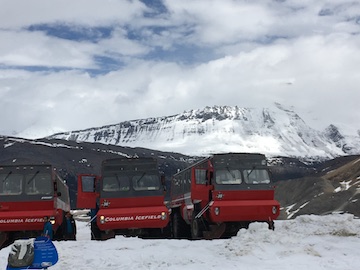 Ice fields & glacier tour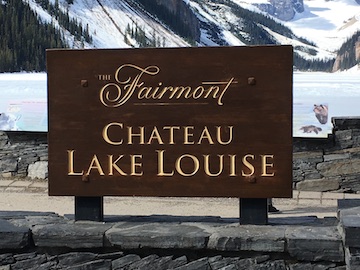 Overnight at Fairmont Chateau Lake Louis.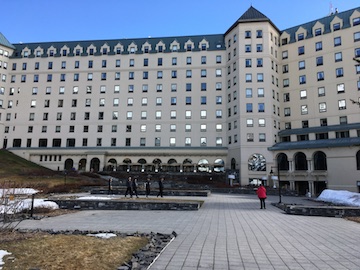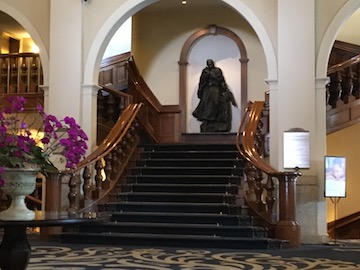 Lovely inside and out!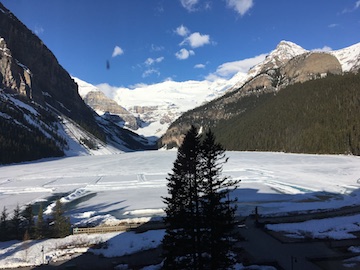 The view from our room.
Day 6: Down day to do what you would like at Fairmont Chateau Lake Louis.  Overnight at Fairmont Chateau Lake Louis.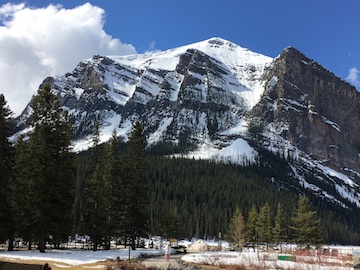 Day 7: Experience Yoho Park Tour, travel from Lake Louis to Banff.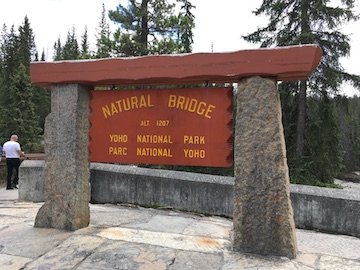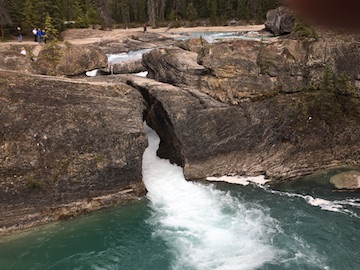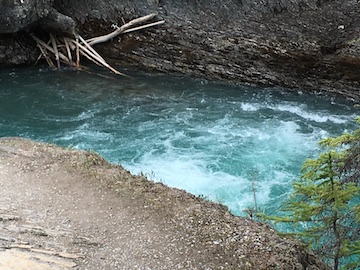 Turquoise Glacier Waters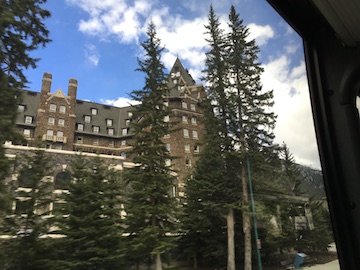 Overnight at Fairmont Banff Springs Hotel.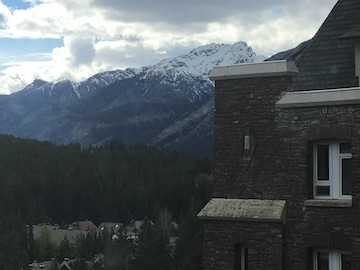 Our Room View
Day 8: Free day at Banff.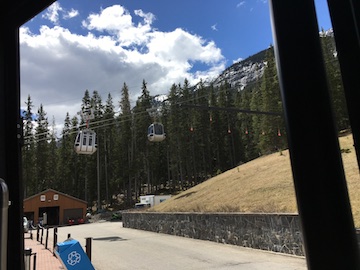 While hubby and I are both afraid of heights, we were not going to miss the opportunity to take a gondola to the top of the mountain and experience the views!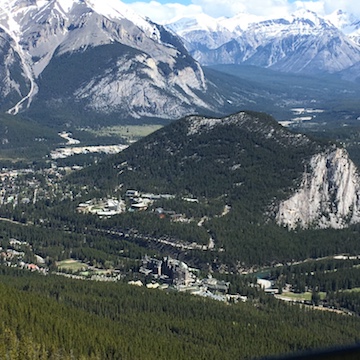 Up we go!  That is the Fairmont Banff Springs in the distance.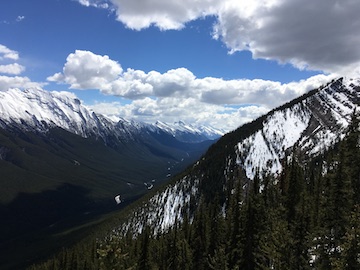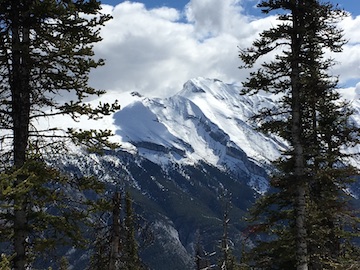 Fantastic Views!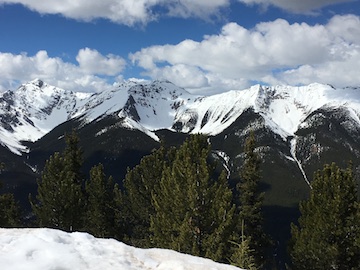 No matter which direction you look, the view is breathtaking!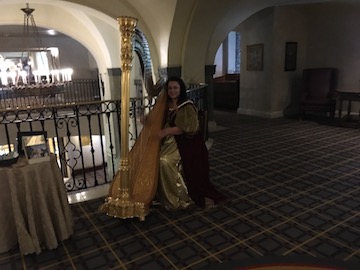 Overnight at Fairmont Springs Banff. Harp player in the Banff Springs lobby.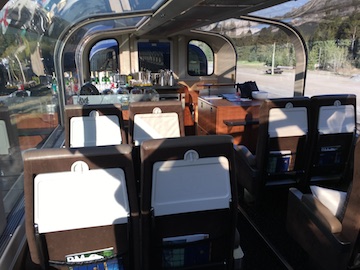 Day 9: On the train saying goodbye to the Rockies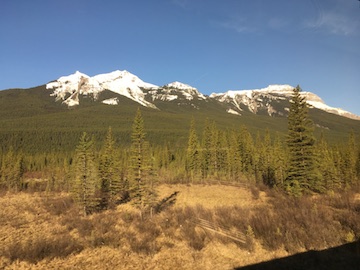 Head to Kamloops. Overnight in Kamloops.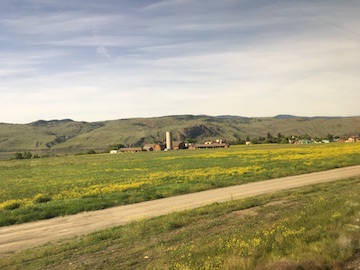 Rolling hills and farms near Kamloops.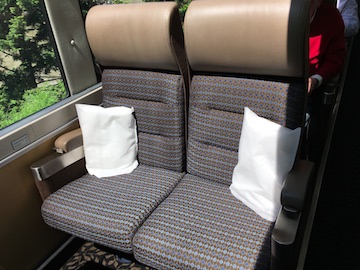 Day 10: A view of the seats on the train as we head to Vancouver.
Day 11: The end to the perfect "bucket list" vacation!
Rocky Mountaineer, check!  One less adventure on our bucket list!
So where shall we go next?  Perhaps an Antarctica Cruise!
Looking for your own adventure?  Stop by Magically Carefree Vacations and ask for a quote!  Looking for a Disney vacation just visit The Magic For Less Travel for any and all Disney vacation!