I'll admit that I'm someone who can cruise for two weeks and be happy with a comfy chair (preferably on a balcony) and a book. I'm not lazy; I'm just easy to amuse. Okay, maybe I'm lazy… but the point is that I don't need a cruise that's chock full of activities. My husband, on the other hand, has a personality similar to the Tasmanian Devil. He literally does not sit still. In his sleep he doesn't even lie still, which explains the bags under my eyes and the reason I can sit in a chair for two weeks with a book.

The Crystal Cruise Enrichment Program is one of many areas where we found Crystal Cruises to be miles above any other cruise experience we've had. On our recent trip to Greece, Italy, Montenegro and Croatia, my husband was happily busy all day, every day. Interested in the art and history of Pompeii? You'll find a lecture at 1:30 pm. Maybe your interest lies more in the financial forecast for Asia over the next ten years? Just wait until 3:30. Always wanted to learn to play piano? The Passport to Music class was perfect for my level of expertise. ("This is your right hand… this is your left hand…")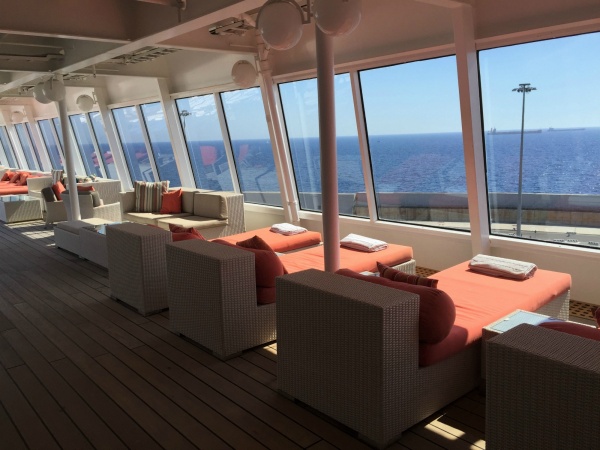 On our cruise, my husband learned to play Bridge, dance the tango and the waltz and have a short conversation in Italian. I now can find "middle C" on the keyboard and can say I've painted at least two watercolors that nobody will ever see (if I can help it). We could have had complimentary golf lessons, picked up gaming tips in the casino, or chosen from a wide selection of computer and photo editing lessons in the impressive computer lab, but we really couldn't fit more into the day if we had tried.
I had to laugh when I overheard a guest jokingly say that the cruise was a little "too cerebral" for him. In between all of this learning, we were able to catch recent films in the cinema and great evening performances in the Galaxy Showroom, watch close-up magic in the wonderful Magic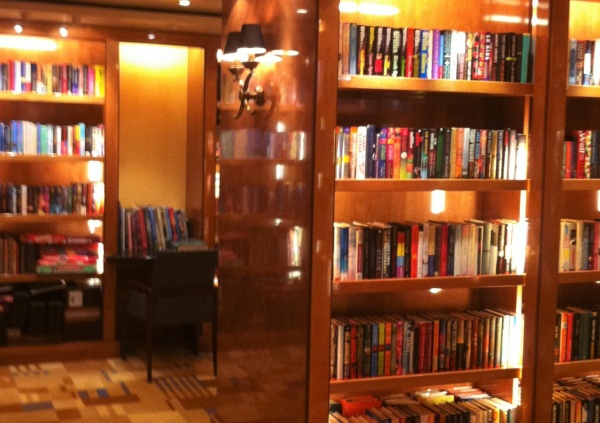 Castle at Sea shows, participate in fun trivia contests, have afternoon tea in the lovely Palm Court, play Bingo and try our hand in the casino. My husband spent time in the gym, while I finally got to spend time on the balcony with a book, chosen from over 8,000 in the ship's impressive library. And he slept well… and those bags under my eyes almost disappeared. What's not to love?