On a recent Royal Caribbean Cruise our ship, the Oasis of the Seas stopped at Cozumel.  This day we decided that we would take a Segway tour around the Mexican Village of El Cedral.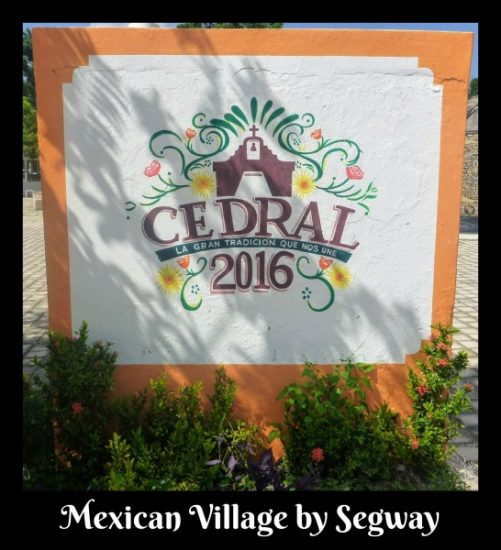 Once we exited the ship, we met at our appointed station where we signed waivers and waited for the rest of the group to make their way off the ship.  Once we were all gathered, it was a short walk to a waiting van that took us on a short ride to our training area in El Cedral.
Our driver turned us over to our two guides who helped us put on helmets, elbow pads, knee pads and orange vests so we would be safe.  They also provided us bug spray so we weren't attacked by mosquitoes.
Once we were all suited up, we also watched a video on using the Segway before stepping on our Segways and running through the obstacle course.  For those who have not used a Segway before, they are surprisingly simple to use.  It is almost intuitive how easy it is to get your Segway to move forward, back and side to side.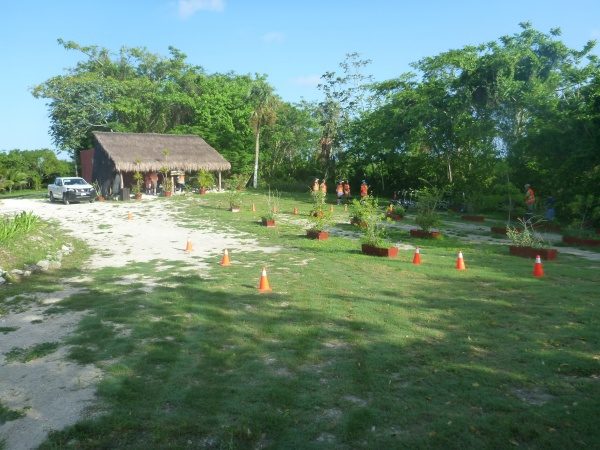 Now that we were all expert Segway operators, we ventured out from the training area onto the streets of El Cedral.  El Cedral is a small village in Cozumel that was founded by a group of families who escaped from the mainland of Mexico during a caste war.
The town was very quaint and beautiful with well-maintained homes and yards.  We didn't see many people out but we were able to ride our Segways for about an hour before stopping at a small garden in the town.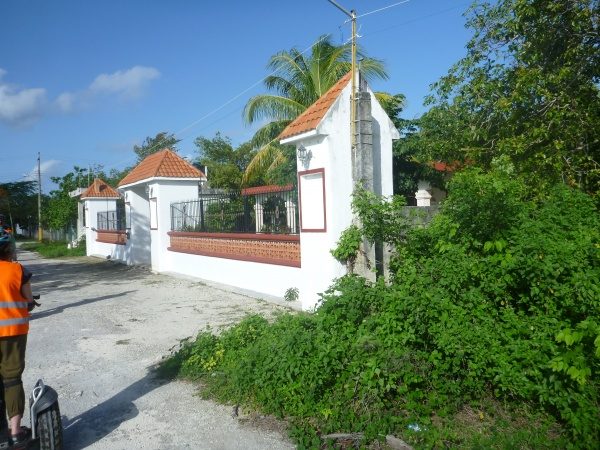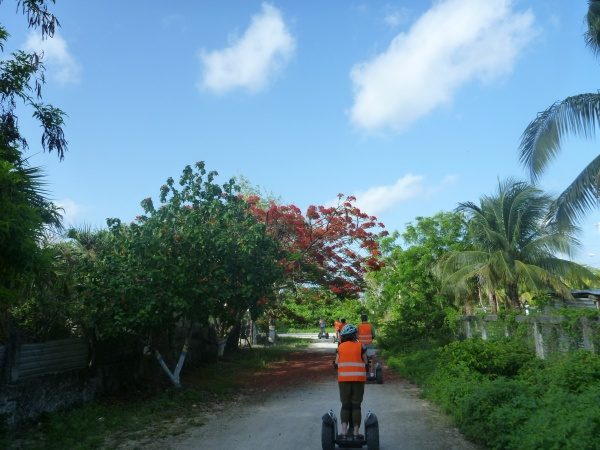 Here we walked through the garden and were taught about indigenous plants that would have been used by the original settlers.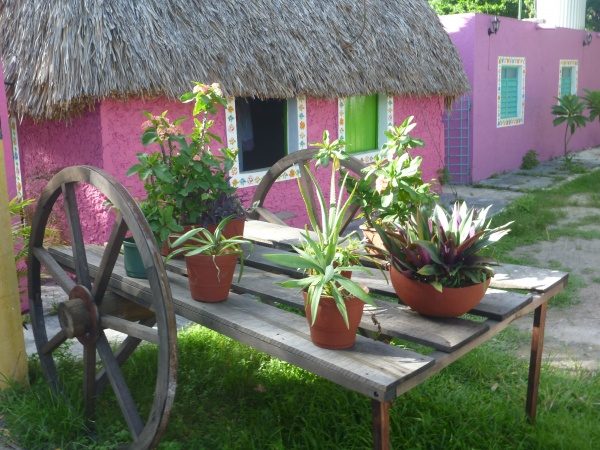 Attached to the gardens was a small house where we were taught about Dia de los Muertes (or Day of the Dead).  It is an celebration to honor family members who have passed on and aligns with Halloween in the United States.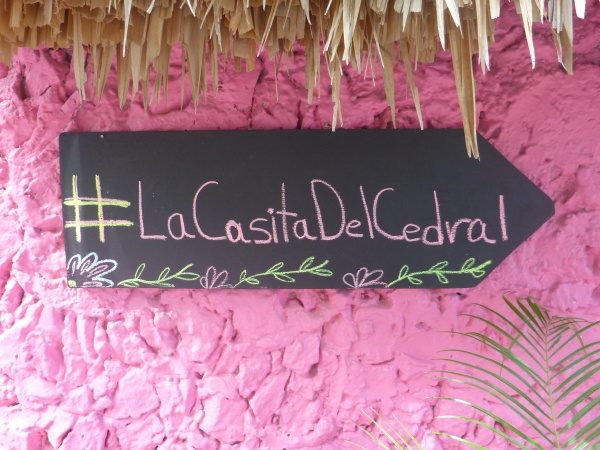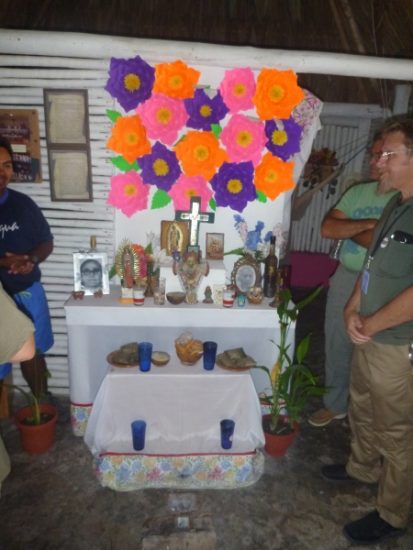 We also went into a small kitchen where we were able to try some homemade tortillas, and salsas.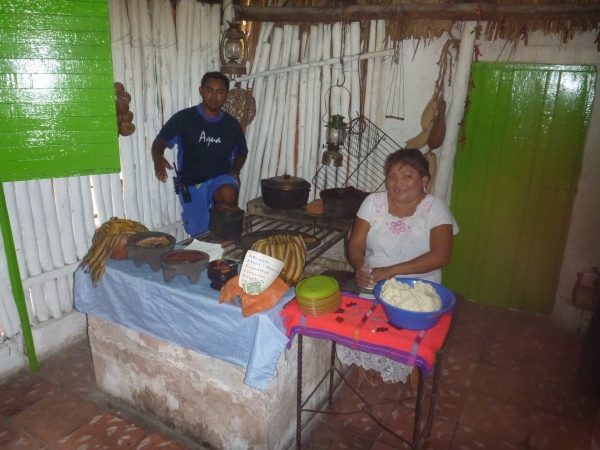 We then walked across the town square to a small, local Tequileria and museum where we learned about how tequila is made and samples of the tequila were offered to those who wanted to taste them.
Then it was back on the bus for a ride back to the cruise port.
We loved this tour in Cozumel and would recommend it to anyone else interested in riding a Segway and visiting the great little village of El Cedral.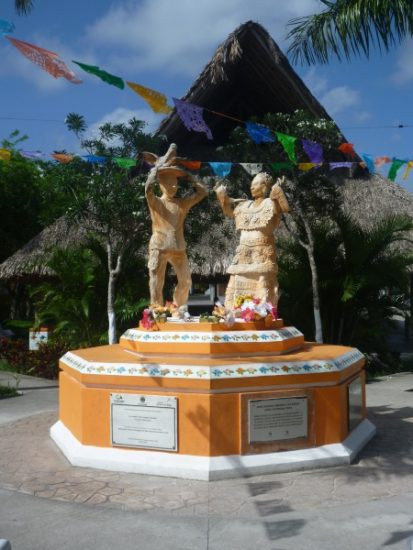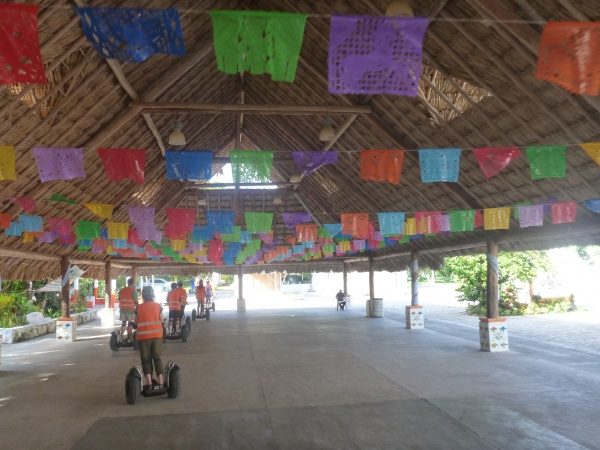 Contact The Magic for Less Travel or Magically Carefree Vacations and we can help you plan a cruise that includes a stop in Cozumel on Royal Caribbean Cruise Line, Disney Cruise Line or any other cruise line in the Caribbean.