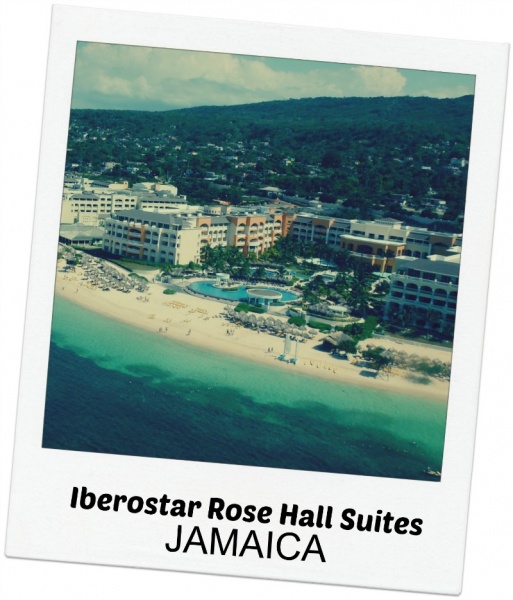 During spring break, my extended family &I went on a vacation to Montego Bay Jamaica.  We flew out of Newark airport on a Sunday morning in April.  Flying international was a lot different than our usual trips to Orlando!  We flew Delta and they had a bunch of non-manned ticketing kiosks; there were staff around, but they were in high demand.  After checking our bags & getting our boarding passes, we headed to security.   This also took a lot longer than flying domestic to Orlando!  Now I know why they want you to be at the airport 2 hours in advance.  After an uneventful flight we arrived in Montego Bay, Jamaica!  Only to wait on an hour long line for Immigrations then customs.  Later, we learned there was a service called "Club Mobay" which allows you fast track access through security & immigrations.  It costs $80 per person for arrival & departure.  Looking back, it would have been a good investment, but for 8 people, it's a bit pricey!
We took a mini bus through "Island Transfer & Tours" from the airport to our hotel, the package we booked offered transfers, but it came to a few dollars more to hire our own bus.  They were great!  They picked us up curbside at the airport, loaded our luggage into the bus and brought us directly to our hotel.  They even had a car seat for my nephew who was 3!
We stayed at Iberostar Rose Hall Suites, an all inclusive hotel, which was about a 10-15 minute drive from the airport.  The lobby was beautiful!  It over looked the pool area and the ocean.  While waiting on line to check in, waiters were walking around with tropical drinks, both with & without alcohol.  Upon check in, we were given wrist bands, a different color for under age kids.  We also needed to leave a deposit for towel cards.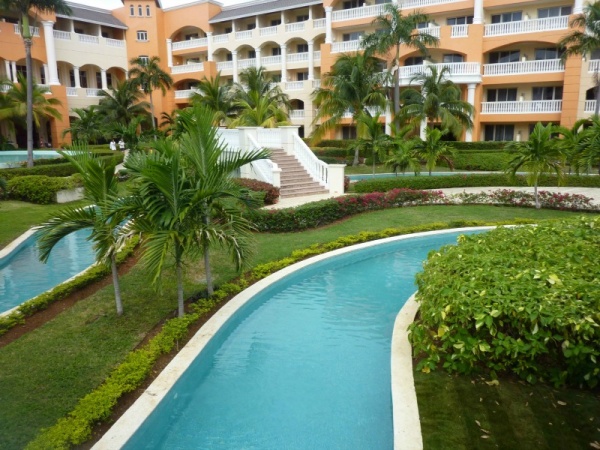 We stayed in a junior suite.  It had 2 queen beds, a pull out couch and a balcony.  The room was very spacious.  We had 2 adults and teenager in the room and there was plenty of room.  The rooms were equipped with a mini fridge stocked with soda, water & beer,  as well as a coffee maker.  There were in room safes that were large enough to fit our computer and ipads.  There was also wifi in the rooms that worked great!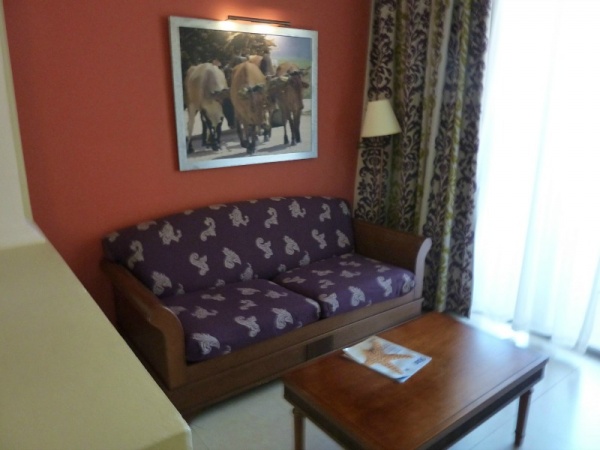 There were a wide variety of restaurants available to us, including, steak house, Mediterranean, Mexican, Gourmet, Japanese hibachi, Cajun as well as a buffet.  For breakfast we ate at the buffet.  They offered a wide of fruits, juices, omelet station and a wide variety of other breakfast items.  For lunch we ate at a beach barbeque one day and they rest at the steak house, which was a buffet during lunch.  For the amount of days we were there, we were allowed to make 2 dinner reservations from home a week in advance; at check in I made another reservation.  Overall the food was very good, but the wait staff was fantastic!!  Room service was also available, but took about 45 minutes from order time.  There were also late night snacks offered at a few of the restaurants.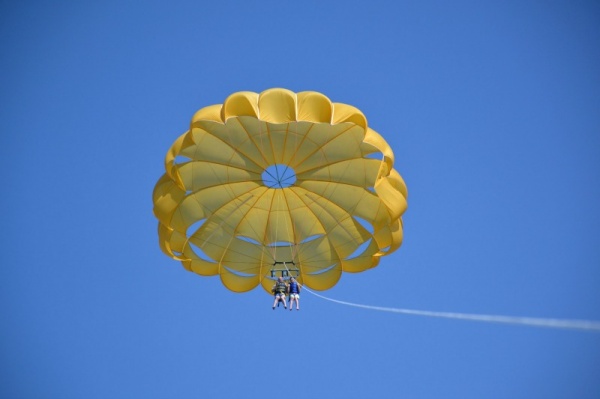 There were too many activities to count!  We enjoyed snorkeling daily.  There was a man made reef right off the beach, we saw hundreds of fish every day. A neat tip that we learned was to take a water bottle, add some bread to the water and shake it up; the fish couldn't tell it was in the bottle and they swarmed it!  Our kids & the adults LOVED it, so cool to be surrounded by tropical fish!   You were allowed to use snorkeling equipment for free for 1 hour.  They also had kayaks & small sailboats for the guests to use for no charge.   My husband and son also did parasailing for a reasonable fee.  There were shows nightly for kids and adults as well as a reggae party on the beach.
The pools were beautiful!  There was an activities pool with basket ball and water polo nets.  There were supervised games played here several times throughout the day.  The main pool was a zero entry infinity pool with a swim up bar.  They also had different activities here throughout the day.  The lazy river was a favorite for my family, although there weren't many tubes available.  There was also a children's play area at the sister hotel which was very close to our hotel, less than a 5 minute walk.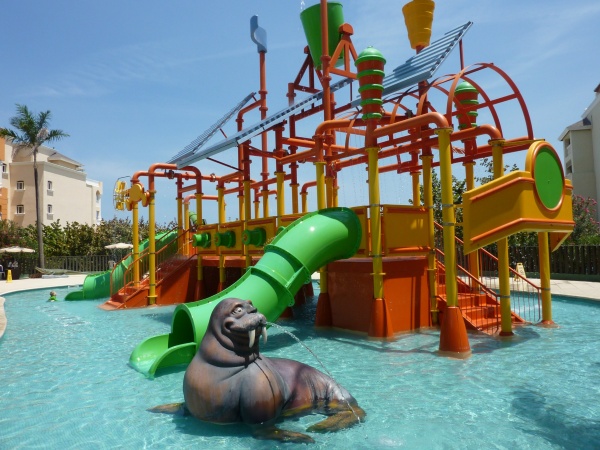 We spent 4 nights/ 5 days here and it was a terrific vacation!  I would highly recommend it to anyone looking for an all inclusive resort!
For a quote, please contact me at:
https://www.themagicforless.com/about-us/meet-our-agents/terri-scheer/
https://www.facebook.com/pages/Vacation-Planner-Terri-Scheer-Specializing-in-Disney-destinations/598934146822228?ref=hl