Recently I was on Royal Caribbean's Oasis of the Seas and of course I took the time to check out the spa! The Vitality Spa on the ship is amazing, encompassing two stories, a salon, a fresh juice bar and a wide variety of treatments.  You can get everything from a pedicure to botox, including acupuncture.  There is even a separate YSpa for teens.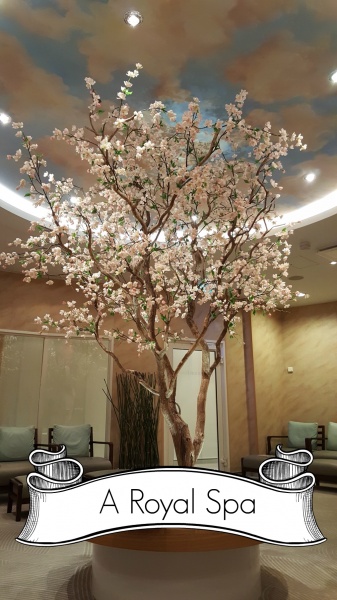 For my visits to the spa, I opted to try two treatments. For my first treatment, I went for a Fire and Ice manicure.  The nail salon is in the upstairs portion of the spa, sharing the same space as the salon.  The Vitality spa offers both regular polish as well as gel.  Their regular polish is Vinylux, which is a longer lasting polish.  It typically lasts about a week without chipping.  The Fire and Ice Manicure includes a special massage with Elemis's Instant Refreshing Gel alternated with hot stones (you can also do a Fire and Ice pedicure).  I always love the Fire and Ice treatments and this one did not disappoint!
On my second visit, I decided to get a 60 minute bamboo massage. I am a fan of just about any massage, but a bamboo one is probably my favorite.  With this treatment, they take bamboo shoots and heat them and use those to work your muscles.  I've always found that this allows for a much deeper massage without being sore the way that a traditional deep tissue massage can end up.
When you arrive at the spa for your treatment, you check in upstairs and after checking your name off of the list, they direct you down the curving glass staircase to the second reception desk. Once downstairs, you will be directed to the appropriate locker room to change and then relaxation room.  Here you'll find the usual spa paperwork to fill out, along with some snacks and water and tea.  I like to get to the spa a bit early so that I can get to the relaxation room early and not have to fill out my paperwork in a rush.  I also like to have a few minutes to just sit and relax while there and take some time to transition from whatever I was doing before into "spa mode."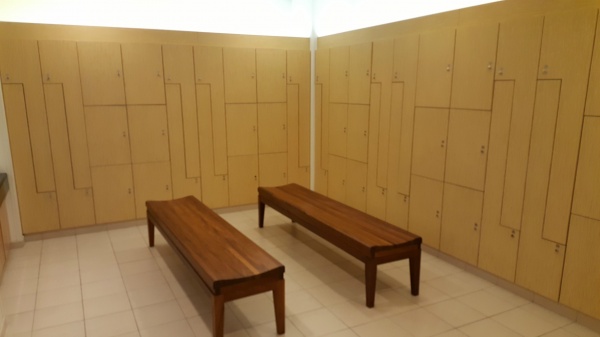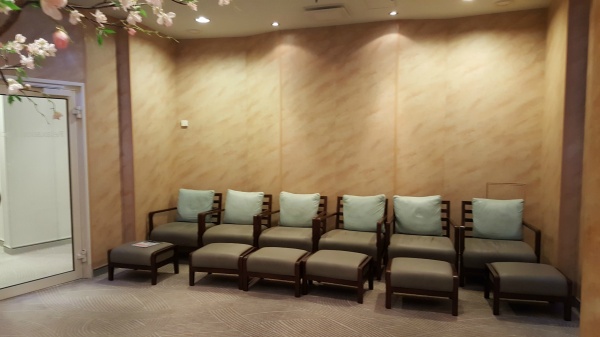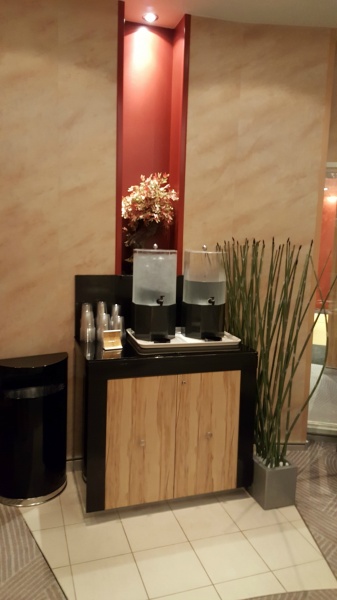 After just a few minutes, my therapist came to collect me and I was on my way to total relaxation! The treatment was wonderful and I thoroughly enjoyed it. She had a few suggestions for some stretches for me, which I appreciated, and then I was off and on my way (well, after a quick stop at the juice bar for a smoothie!).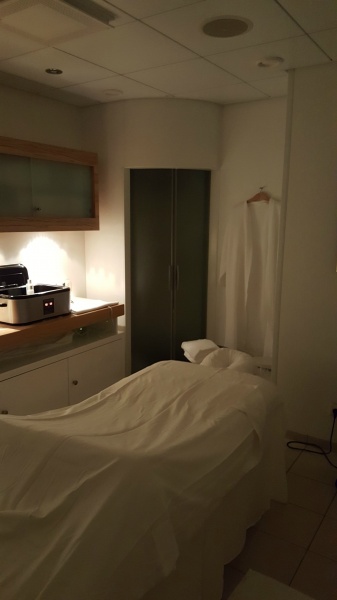 Royal Caribbean offers an unlimited drink package and I wish they had something similar for the spa- I would definitely take advantage of it. There were many more treatments that I would have liked to try! There's really something for everyone, from a teen getting a massage or facial to the over the top couples treatment where you go from the private Jacuzzi room to the private steam/sauna room during your treatments.  I definitely look forward to going back!
For more information on a Royal Caribbean cruise, contact me at: